Dr. Almut Pohl
Dipl-Ing. TU Wien, Dr. sc. ETH Zurich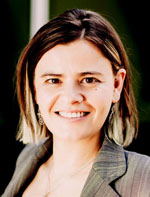 Almut Pohl, a native German speaker, graduated from TU Wien, where she majored in structural and civil engineering. She also holds a PhD from ETH Zurich in the field of structural engineering.
She lived and worked in the USA and Australia for a total of ten years, where she worked in research and as a practicing engineer in the areas of civil and structural engineering. In 2013, she obtained the status of Chartered Professional Engineer from Engineers Australia.
Almut Pohl has written several scientific publications in both German and English.
LinkedIn Profile:
http://www.linkedin.com/in/almutpohl
Dr.Clare Burns
Dipl. Bau-Ing. ETH Zurich, Dr. sc. ETH Zurich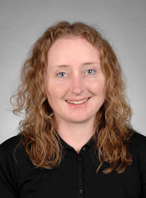 Clare Burns is a native English and German speaker. She studied civil engineering at ETH Zurich, Switzerland.
After her graduation she spent four years in Bolivia, where she worked for a construction firm. From 2005 to 2011 she worked as a research associate at the Institute of Structural Engineering of ETH Zurich, where she obtained a PhD in the area of reinforced concrete structures.
Since 2011, Clare Burns has been working as a structural engineer at Walt + Galmarini AG in Zurich.